Share and Share Alike: 9 Places to Find 3D Printing Designs
Besides the bevy of logistical advantages, 3D printing also inspires and supports online repositories and communities of 3D print designs from all over the world. Users upload, sell, share and download 3D design files in seconds, in a kind of virtual Walmart that lets you start the modeling at home in only seconds. Whether you're looking to print a custom Star Wars coffee mug or a prototype of a new car, you can find designs online. Need an alternative like Thingiverse? Check out these new up-and-coming websites that feature great collections of 3D printing files.
Featuring a good selection of designs, YouMagine offers files for art, fashion, home, gadgets, toys, and more. Files are free and designers are welcome to upload their files.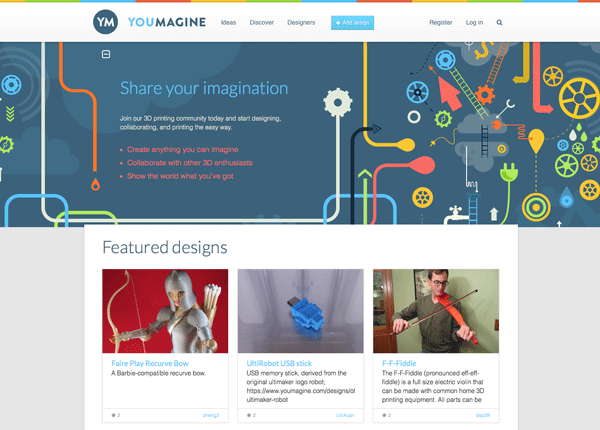 A comprehensive site with plenty of tutorials, the 123D Gallery contains a nice community of designs and designers. The tutorials are especially useful, so novices should give this site a good runthrough, then stick around to build some of the featured designs.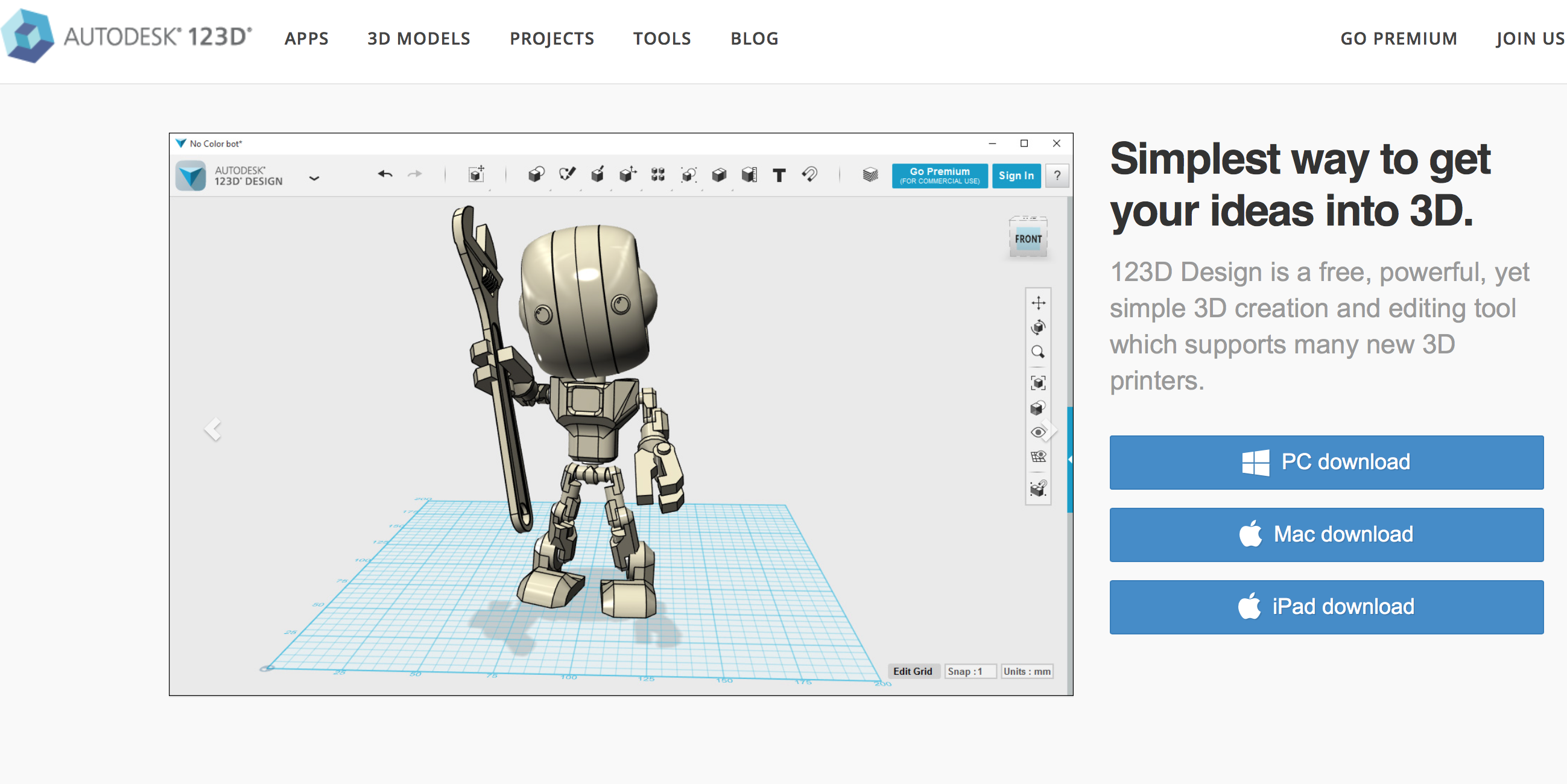 Hands down one of the most attractive 3D model design sites online right now, users can both buy and sell their wares on CDTrader's 3D model store. The site sells original artwork, gadgets and even models for computer animation, giving it a niche advantage over competing sites. Although some categories are not well-stocked, just give it a little time.
Lots of gadgets and mechanical parts available on this site, and all for free (always a good thing). This site's only a few months old, but sports a pretty decent collection of design models. The best advantage of the site is its interaction; the discussion groups are lively, and you can even make specific requests for designs to download.
This site is true to its name. It really is a mini factory. You can download designs, customize 3D objects, sell your own designs, and even pay to have your designs printed out and shipped directly to you. For those wanting a specific object without the hardware to create it, that last feature could be very useful.
Created to supplement the line of Cube printers, Cubify sells designs, printers, and aggregate material, plus features a marketplace for amateur sellers. Basically the site is one-stop shop for all things 3D modeling, and since its a veteran site in the field, you won't have to deal with beta problems.
Both a site for the interested amateur and for teams of 3D designers and printers, GitHub contains over 12 million designs. Its real strength is in the integrated management systems for 3D printing companies. The security and variety of features for 3D printing companies is nearly unparalleled.
As part of Google, you know this is a trusted site, but it's also a bit technical for the novice 3D printer user. You'll need to follow the tutorials to get the available designs ready for home use. That said, you'll find some the coolest 3D models available here (including a selection of highly-detailed MLB ballparks).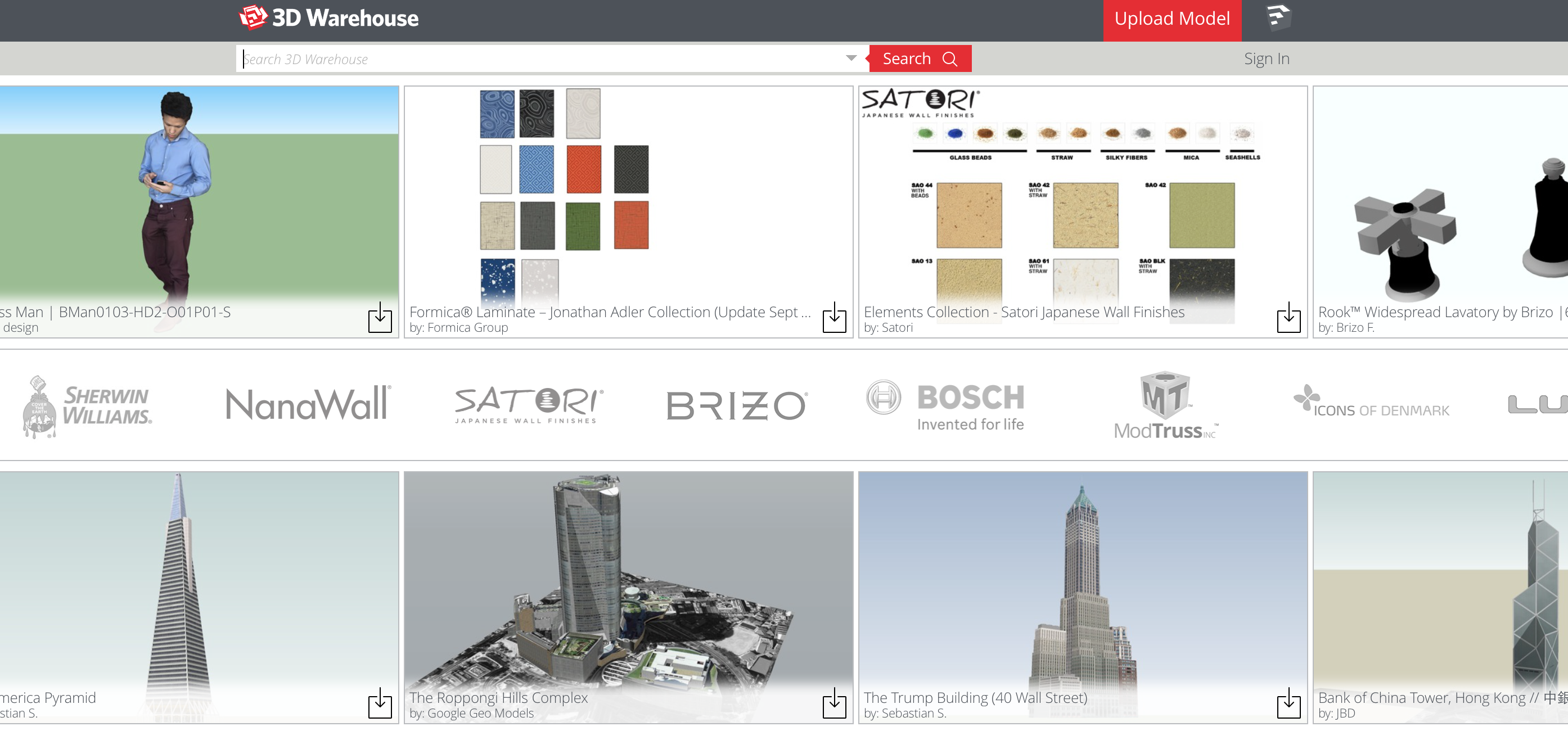 At the forefront of the 3D printing revolution, MakerBot has an excellent (and a little expensive) collection of 3D models you can both download and save in an online library at the site. Although the selection is more amusing than applicable, you can be sure to find high-quality, secure design downloads here. Be sure to check out the site's community as well.
Just the Tip of the Aggregate Iceberg
Novice 3D printers and design professionals can spend hours pouring through the possibilities of these files, and the quantity and variety ensure you'll find whatever you're looking for no matter what your budget. It's the ideal way to browse the cross-section of the emerging 3D printing industry.